Use code KIT20 for 20% OFF your order!
Pair with a Product

for the Outside

for Best Results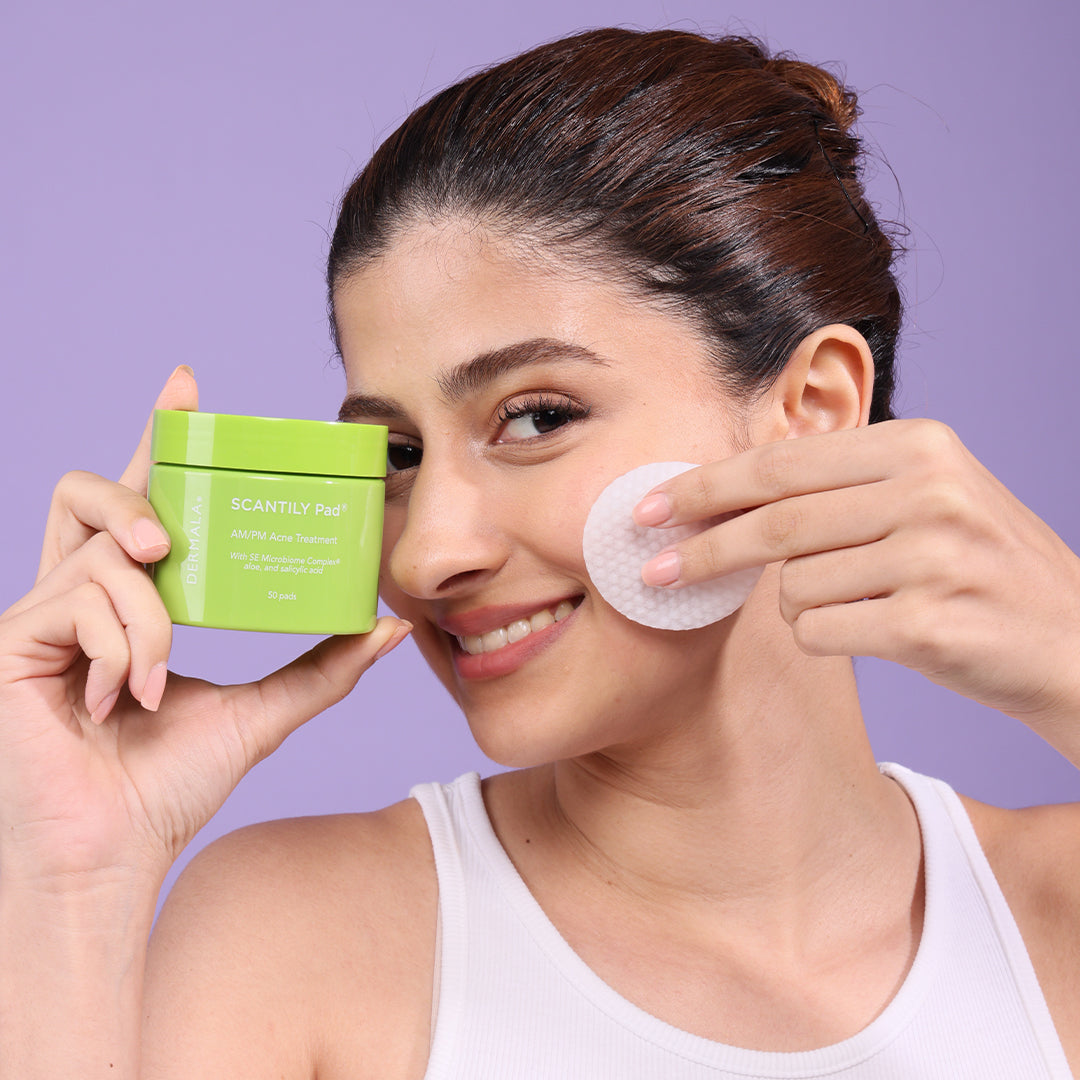 SCANTILY Pad®
AM/PM ACNE TREATMENT PADS
Clinically tested acne treatment with patented combination of SE Microbiome Complex® and salicylic acid. It reduces the number, size and severity of acne lesions and inflammation associated with acne without causing side effects like skin reddening, over-drying, extensive peeling, and itching.
What makes us different?
Dermala's unique approach to fighting acne is all about achieving balance in your body's ecosystem – the microbiome.
Featured In

The complete, personalized acne treatment that totally gets you. Say goodbye to breakouts with our unique SE Microbiome Complex®.
Start Personalization
Clinically Tested... Superior Results
Review
It has worked on my teenage boy who has pretty bad acne, as long as he takes it everyday like he should.
Even helps with resistant acne
I am a 72 year old woman with a 60 year history of cystic acne that never went away...The Supplement to Be keeps my acne under control and is a cornerstone of my acne regime to keep my acne well controlled.
Stellar
These were a total life savor. Never had acne till I turned 27 and tried everything. Used these and it cleared it right now. Big believer.
SUPPLEMEANT to Be® Pre+Probiotic+Vitamin Skin Mix
Supplement to be vitamin skin mix
I stared with the prebiotic supplement for 3months and it clear my pimples it was sooo amazing. And I'm using the daily supplement now and it working so well to me. And I did recommend to my coworkers also. So bless to find this one.